Meet Dr Maria Ananakis (Chiropractor)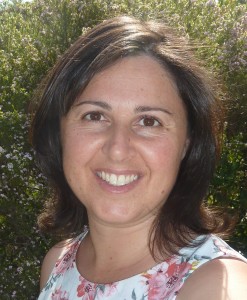 Maria has been practicing Chiropractic for over 10 years. Since becoming a mother of 2 children, she has developed a passion for helping families and their children achieve optimal health.
Maria has undertaken numerous post graduate studies in pediatric chiropractic, and as a result she sees many babies and young children in her practice. Due to her in-depth knowledge on how pregnancy and the birth process can cause stress to a baby's spine and nervous system, Maria took it upon herself to adjust both of her children when they were only a few hours old.
Understandably, parents can get a little apprehensive about taking their newborn baby or young child to a chiropractor. For that reason, Maria assures that whether you are young or old, the quality of care you and your children will receive, would be equivalent to the quality of care she would provide to her own children and family.
Maria continues to to keep up-to-date with the latest in chiropractic research and technique, as well as in other areas of health and nutrition. She regularly shares her knowledge in her practice with her patients, and around the community through talks and presentations.
Maria is available for appointments in Sans Souci. To make a booking with her, call 9529 4008.